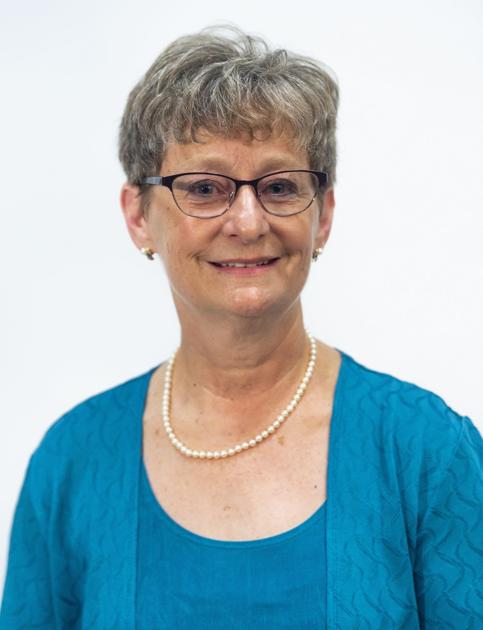 To tell the truth | Northeast Notes | North Springs Edition
Most of the people I know would rather read positive and inspiring news than negative and disturbing articles. This is part of the reason why I often write about people who have created something new that benefits others or improves society and culture.
My most recent column, "Understanding the Opposing Point of View" (July 7), was about Darryl Davis, a black man who has spent years contacting KKK members in an attempt to understand points of view and values. each other, which ultimately resulted in over 200 people leaving the white supremacist movement.
I've written about an entrepreneur who makes bricks from waste to build houses, the feminist lyrics of the talented singer Pink, and the remarkable life of the late Ruth Bader Ginsburg. I have written about the challenges healthcare professionals faced during the pandemic with long working hours and insufficient protective medical equipment. In the face of extremely difficult circumstances, they are working harder than ever to keep people alive and well.
It is good news that by all measures, vaccinations against COVID-19 have been shown to be effective. Yet in many parts of the country cases of COVID are on the rise. According to the CDC, most of this increase can be attributed to the new Delta variant and the high percentage of unvaccinated people. Just over half of Colorado's people are fully vaccinated, but in El Paso County that number drops to around 40%.
Despite the fact that more than 7,000 Colorado residents – including nearly 900 residents of El Paso County – have died from COVID-19, according to New York Times data, many people still have not been vaccinated. Considering the effectiveness of vaccines, this low vaccination rate is particularly shocking. The coronavirus remains highly contagious and it has been shown time and time again that wearing masks, social distancing and vaccinations help prevent its spread.
It's not like the pandemic is behind us. Right after the Delta variant is the Lambda variant which has been identified in 29 countries to date. Many hospitals remain understaffed and overcapacity due to COVID cases. Doctors are put in the unfortunate position of deciding which COVID patients have the best chance of survival in order to dispense ventilators when this lifesaving equipment remains scarce.
Pandemics by nature are not political; viruses like COVID are apolitical. They have no borders and do not demonstrate loyalty, affiliation or connection to a political party.
Viruses don't care whether you are male, female or non-binary, Jewish, Catholic or atheist, gay, homosexual or straight. Viruses affect all races and ethnicities, all ages and stages, in all corners of the planet. It is fortunate that epidemiologists and other scientists who study viruses are basing their observations and conclusions on facts, data and research. They are based on information, detail and replicability. Scientists and researchers are trained to separate fact from fiction, truth from madness, and honesty from lies.
That's part of why it's so shocking that in recent weeks two lawmakers – including one from Colorado – have used historical images in a grossly misleading attempt to portray them as modern day events. Georgia Representative Marjorie Taylor Greene compared advocacy to vaccinate people in their homes to the Nazi-era 'brown shirts', tweeting:' People have a choice, they don't need your shirts. Medical brunettes show up at their doorstep to order vaccines. . You cannot force people to be part of the human experience. Greene mistakenly used the term "brown shirts," which historically refers to the paramilitary group that helped bring Adolf Hitler to power in the 1930s and 1940s. His statement mocks and distorts medical experiments conducted by the Nazi regime during the Holocaust which resulted in the torture and murder of Jews and other prisoners in concentration camps. Previously, Greene said the Las Vegas and Parkland shootings were staged and that a space laser controlled by Jewish financiers started a 2018 wildfire in California. Made? Fiction?
Colorado Representative Lauren Boebert recently shocked the Jewish community by tweeting that President Joe Biden "has deployed his needle Nazis" in Mesa County, Colorado. In saying this, Boebert reveals a twisted, ignorant, and disturbing take on history as well as the news. These two legislators are unable to separate fact from fiction, truth from madness, and honesty from lies. They have no deep knowledge of history and operate from an irrational point of view. Although Greene recently visited the US Holocaust Memorial Museum, I would be surprised if she personally knew someone with a number tattooed on the arm of a concentration camp, or if loved ones were killed during the Holocaust, such as my extended family.
This brings me back to my original point. I prefer fact to fiction, accuracy to exaggeration, science to lies, and knowledge to ignorance. This is not to expect too much from our elected officials, in fact.
Julie Richman is a freelance writer, project manager and consultant. She and her family have lived on the northeast side of Colorado Springs for 23 years. Contact Julie with comments or ideas for her column at [email protected].